Take your wedding decorations a step further with our exciting collection of Artificial Flowers. Luxury, royalty, or tropical? Whatever your wedding theme might be, you will find the right artificial silk flowers at Wholesale Wedding Superstore. We have all the options you need and more in carefully arranged, easy-to-navigate shopping categories.
Made from only the best materials you can find and crafted by professionals, our ultra-realistic artificial flowers provide a perfect replacement for all your favourite flowers with a way longer usable time. It would be difficult to tell the difference between the artificial flower and the real one. We have crafts and floristry accessories available too. Add To Cart and Checkout Now!
Your favourite flower is not in season? Don't worry. Our artificial flowers are available in exciting colours and sizes, you can thrill your guests, and have your dream wedding regardless of what time of the year it might be. Whether you need a bouquet or garland, you will find all the designs you need in our collection.
What's more? Our artificial flowers are durable and easy to clean, allowing you to keep them as a reminder of your big day or even use them for other happy memories like your anniversary.
Check out our collection of artificial flowers and also enjoy exclusive offers on all the items you need for wedding decorations today. We also stock a range of other flower related products including silk rose petals pertect for the wedding ceremony, artificial hydrangeas, artificial moss and artificial wedding bouquets.
Ariticial Silk Flowers Online
Wedding Superstore is your leading supplier of discount artificial flowers and artificial native flowers for home decoration or wedding flowers. Artificial flowers are becoming very sophisticated in design giving you a large range of realistic looking flowers and are easier to look after than real flowers. Have you seen the amount of native wedding flower arrangements and native artificial bouquets in wedding photos at the moment? They look so amazing and to think they are artificial, we have natives available in artificial flower garlands and stems as well as small artificial bushes and plants. There are a number of fake flowers options from latex, foam, real touch and silk flowers to name just a few, available in artificial wedding bouquets, artificial branches, artificial greenery, artificial flower stems and so much more.
Better Alternative to Real Flowers
Artificial wedding flowers are becoming the trend again due to rising price of cut flowers. Our artificial flowers are perfect for those times when you need an alternative to real flowers. No more doubts about whether those real babies breath and roses will last the heat of the day in the middle of a hot summer? Why not take all the worry out of your wedding flowers and use artificial silk roses in your bouquet and wedding centerpiece arrangement.
We have our high quality single stem silk flowers and artificial greenery which is suitable for bouquets as well as our budget artificial flowers which are a great price and can be used for wedding arch decorations, wedding garlands, centrepiece vase arrangements and many other designs.
Choose from A Variety of Artificial Silk Flowers
Artificial wedding bouquets and silk flowers are the new fashion trend for wedding décor and flowers that modern brides in Sydney, Brisbane and throughout Australia are choosing over real flowers. The silk flowers look fabulous in your wedding photos and are a long lasting option, meaning that the colours of the silk flowers will not fade away no matter how long you keep artificial flower arrangement for.
From garlands and rosebuds to bouquets, greenery, and much, much more – choose from our huge range of artificial flowers options available right here in our online catalogue.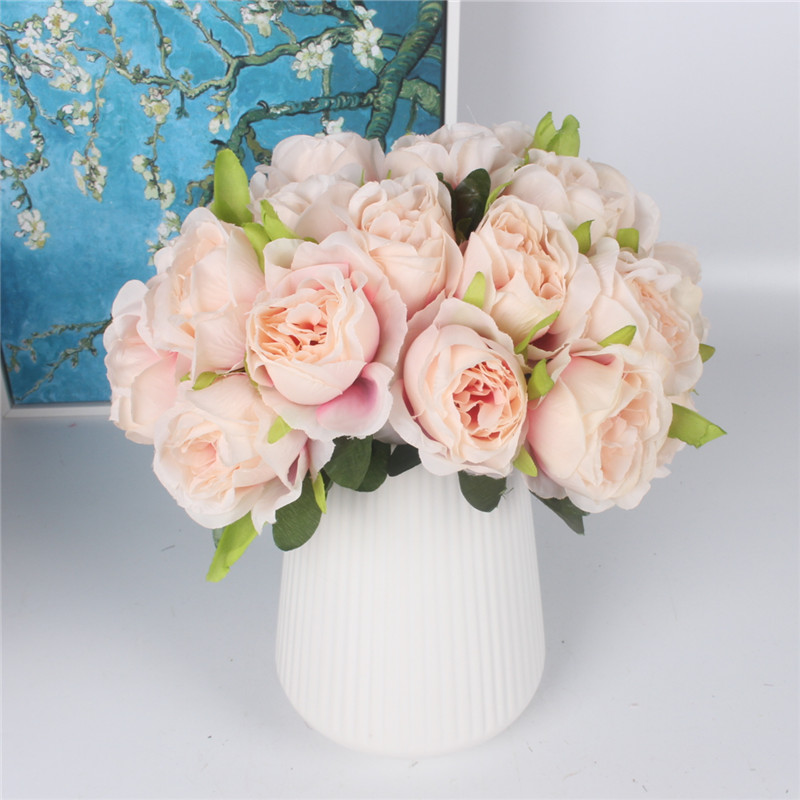 Shop our online store today
Whether you have an extravagant budget or you are working with a smaller budget we have everything you need in artificial flowers and florist supplies at Wholesale Wedding Superstore. From silk rose bouquets and silk flowers to napkins and guest books, we have it all. Shop online today to have them delivered to your door anywhere in Australia. We deliver to all Australian capital cities, including Brisbane, Sydney, Melbourne, Canberra, Adelaide, Darwin, Perth and Hobart as well as regional areas. Please check our Postage Information Page for expected delivery times.